Patrice Evra may end up getting the wrath of many Premier League clubs after claiming that he had advised midfielder Paul Pogba to turn down a potential move to Manchester United. The Frenchman, who had been a bookmakers' favourite to return to OT, left United when he was still a teenager and joined Juventus on a free transfer.
Now 22, Pogba is regarded as one of the finest midfielders in world football. Juventus have reportedly placed a price of £ 70 million for his signature. Hence, a potential transfer could will exceed the figure of £100 million if the wages and bonuses are taken into account over a period of five years.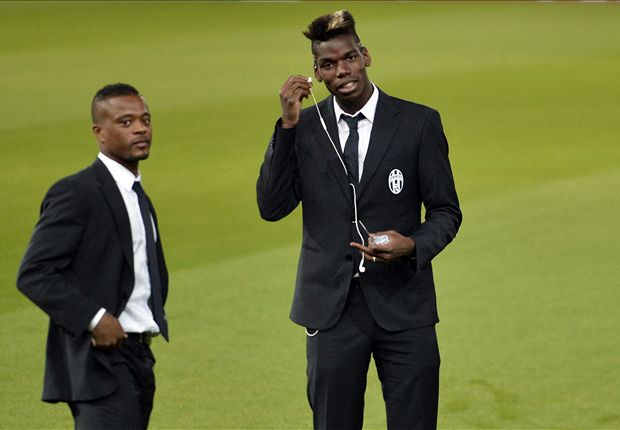 This would make Pogba has one of the most expensive players in the world, but several clubs remain keen on him due to the multifaceted nature. Pogba is not only capable of playing as the defensive midfielder but he can be a destroyer as a box-to-box player.
His ability to score goals makes them extremely hard to defend against, while his physical nature means that he is capable of tiding over the challenges rather easily. Evra recently left English football after a glorious eight years during which time he lifted numerous league titles. As a result of the immense transfer fees involved, clubs may eventually settle down on cheaper alternatives.
"I'm here to advise him to make the best choice but I told him the decision is his. People forget that Paul is young, and if he wants to go to a very big European club at age 22, why not? But if he wants to stay I think it would be a good idea. I do not think that Juventus want to let him go," said Patrice Evra, who not only knows Pogba from his time at Manchester United but also with the French national team too.