Manchester United forward Zlatan Ibrahimovic says that he would accept the blame for the club's failure to win against Bournemouth during the weekend.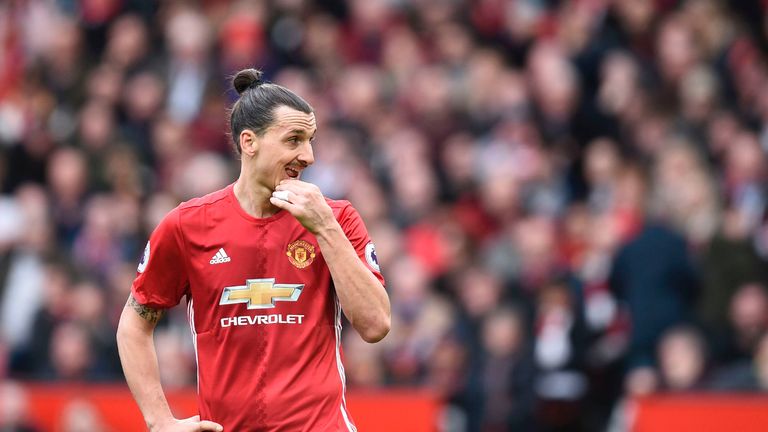 The Swedish striker has been one of the best forwards in the Premier league this season. His goals have been a major factor behind United maintaining their push for a top four finish this season. However, Ibrahimovic had a day to forget on Saturday after missing a penalty in the 1-1 draw with Bournemouth. He also was caught on video cameras elbowing a Bournemouth player and this could result in a retrospective ban, which could run into three games.
Ibrahimovic has scored 15 goals in the league this season. Not many expected the 35-year-old striker to have such an impact in the league. He has been so influential that Manchester United are reportedly considering the possibility of extending his contract by two years. He came to United on a free transfer from Paris St Germain.
The move reunited him with Jose Mourinho, who coached him during his time at Inter Milan. Ibrahimovic has been on a fine scoring run of late, but he has managed only one league goal since the middle of January. Ibrahimovic, though, has been scoring in other competitions like the Europa League and FA Cup. He also scored the winning goal in the EFL Cup final.
"We are very disappointed.We should have won. I take the blame. I missed the penalty. I had a lot of chances and should have scored.I didn't and I take fully the responsibility and I will rise from this and come back even stronger and continue. This is nothing unusual, it has happened before and it can happen again. We'll keep working, keep going and keep our heads up. I mean if you create so many chances, you should score," said Ibrahimovic.