The 2017-18 season was a major disappointment for Jose Mourinho and Manchester United. Despite finishing second in the English Premier League, the club was unable to kick-on from the previous year.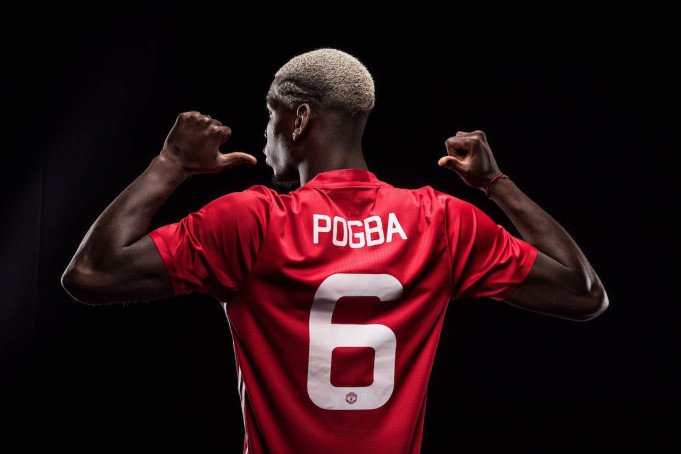 Mourinho was able to win three trophies in his first season but followed it up with a goose egg in all competitions this term. Sportsbooks around the globe, including bettingsites.ng, had originally given the club great odds to win a trophy. Sadly, for supporters, the club came up short at every turn.
The biggest transfer of the Mourinho-era, Paul Pogba, has failed to live up to high expectations. It is believed the rift between Mourinho and Pogba has grown to an irreparable state despite the midfielder playing in 27 Premier League matches.
Pogba tallied six goals and 10 assists in the Premier League, but the Frenchman registered just one assist in cup competitions. Mourinho consistently put Pogba in defensive roles, barking at the Frenchman to play a style he doesn't fit into. Pogba was bought from Juventus to play a more attacking role, and his stats showed a player that can be the creative spark in the Red Devils' midfield. Yet, the manager continued to put a square peg in a round hole.
After a lull from mid-January to the end of March, Pogba recorded zero goals and assists for Manchester United. It was at a time that his relationship with Mourinho was at its worst. The media was constantly reporting on a potential summer departure. However, after going three months without producing much on the pitch, Pogba once again sprang to life in April, having a sensational month, and praising Mourinho. Starting with the Manchester Derby on April 7, Pogba scored three goals in five matches while adding two assists. The Red Devils won four of those five matches he played.
Yet, Pogba's play once again hit a low after being named man of the match against Arsenal on April 29. In his last four matches with Manchester United during the season, Pogba started and played a full 90 in just three. All three were losses, including the FA Cup final, which saw a lacklustre Pogba performance.
Pogba's future currently hangs in the balance. If he is sold by Manchester United, and there is a chance with agent Mino Raiola constantly stirring the pot, it could set off a chain reaction of transfers post-World Cup. Juventus are rumoured to be in the hunt for Pogba. It was at the Serie A club that the midfielder first rose to prominence. However, much of Pogba's success was due to Juventus' star-studded team, something he hasn't had at Old Trafford. Pogba played next great midfielders like Claudio Marchisio, Andrea Pirlo and Arturo Vidal.
There are also rumours that Manchester City or Paris Saint-Germain could make a bid for Pogba as well. According to the Manchester Evening News, Pep Guardiola has already been offered the player by Raiola.
Mourinho has now had two seasons at Old Trafford. It has been feast or famine for the Red Devils since Mourinho took over for Louis van Gaal. It seems unlikely both Mourinho and Pogba can co-exist for another season, but how much can Manchester United recoup if the Frenchman is sold?