Martin Edwards, who was the chief of Manchester United in the early 2000s, has disclosed that a situation had arisen during his reign when Arsene Wenger could have been given the manager's role of the Red Devils.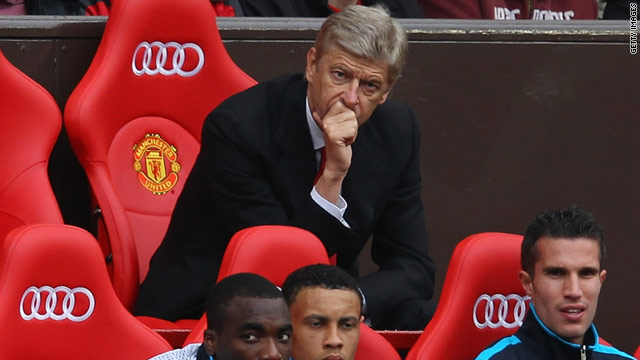 According to Edwards, when Sir Alex Ferguson conveyed to the board in the summer of 2002 that he did not intend to continue further at his post which he had held for the past 16 years, it took all the members of the board by extreme surprise. However, Sir Alex appeared to be very firm about it and the board finally had to accept that he could not be convinced to stay. So the hunt for his successor began and the guy whom the board wanted as the next coach was Arsene Wenger – it would have been completely out of the blue, and if you'd put money on Wenger taking over, having compared the Manchester United best odds at the time, you could have got as high as 50/1 on him taking over the reins!?
And that's because at the time he had proved to be highly impressive at Arsenal. He had already won them the Premier League title twice, had transformed the way that players saw the game, and their preparations for it, and was also responsible for bringing the likes of Denis Bergkamp, Thierry Henry and other world stars to Highbury. If Wenger had switched from Arsenal to their main rivals for the title, it would have caused a whole earthuake of controversy, and certainly ill-feeling amongst the jilted Arsenal fans.
Edwards admits that 15 years down the line Wenger's performance as coach has not quite remained the same at the Emirates Stadium, but, his early years were certainly good enough for the Manchester United board to believe that if there was anyone who could fill the big hole created by Sir Alex's departure, it was Wenger.
On asked about Wenger's response when he was approached with the proposal, Edwards says that the Frenchman was not against it initially. He didn't say no straightway and attended a few meetings with the Manchester United officials to discuss the terms and conditions of the deal, but, at the end, his
loyalty for the Gunners proved to be too heavy for him to leave
them and join the Red Devils. He shared a great relationship with the then chairman of Arsenal and he eventually told the Manchester United board that he couldn't make the switch at the cost of that relationship.
Later though Sir Alex also showed his loyalty for United and agreed to extend his association with them and then that association went on for another 11 years.