Manchester United forward Anthony Martial believes that Ole Gunnar Solskjaer is the right man for the job. He said that the manager has brought about a new sense of hope at Old Trafford since Mourinho left, even if results haven't quite matched up to expectations.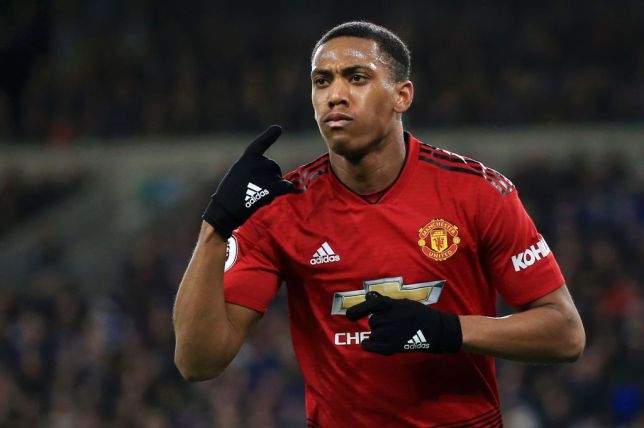 Anthony Martial has worked with three different managers ever since he joined Manchester United and he reckons that Ole Gunnar Solskjaer is the best one so far.
Whist United have flattered to deceive at times this season (and at times lay just 2 places above the relegation zone, the fact remains that they have a talented squad at their disposla, including some of the best-paid players in the whole world – indeed the YouVsMUFC website lets you see just how well paid they are (and how many hours it would take the likes of David De Gea to earn your yearly salary!) Any manager that manages to harness this talent and get them working together effectively as a team, will surely start getting both victories and trophies very quickly.
The French international said that it will take time before the team gets accustomed to Ole Gunnar Solskjaer's philosophy, with the Norwegian manager having his own unique style, which is quite different to that of predecessor Jose Mourinho.
Whilst the arrival of the new players has helped stabilize the defence, making them much more confident at the back, there is still a lot of room for improvement and that they still need to learn how to balance their defence and their attack – even now he said that at the moment they are too vulnerable to counter-attacks.
Whilst the goals haven't exactly been flowing (Marcus Rashford won the Goal of the Month award in September for scoring a penalty – it was the only goal United scored in all 6 games!?), he said that that there is a good team spirit within the team and that he is sure that performances will improve as the season goes by. He admits that Manchester United will not be challenging for the title this season and that the objective will be to finish close to the leaders and improve on last season, but urged fans to be patient and give Ole Gunnar Solskjaer the chance to mould the side in the way he wants – with the right additions next season the team can challenge for the title and bring back trophies to Old Trafford.