Manchester United midfielder Michael Carrick has confirmed that he will draw the curtains on his playing career when the season comes to a close. The England international spent most of the first-half of the season on the sidelines after he required a surgery to rectify an irregular heart rhythm. He made his comeback during the FA Cup outing against Yeovil Town in January, and he has since featured in the same competition versus Huddersfield Town.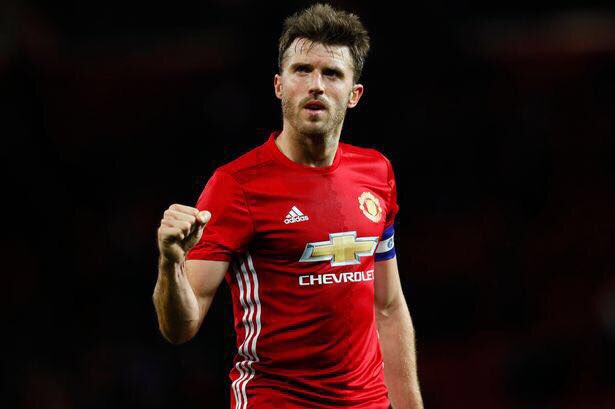 Despite his return, manager Jose Mourinho had suggested that Carrick would be hanging up his boots during the summer, and the 36-year-old has now publicly confirmed of the decision, he said via Manutd.com:"I think it's pretty much already been said, to be honest with you. There comes a time when, as much as you like or don't like it, your body tells you it's time to stop playing football. That's pretty much where I'm at, which is fine. It's something you have to accept. That's where I'm at."
Meanwhile, Mourinho had also cited that he would like to have the midfielder in his backroom staff for next season and when asked on the possibility, Carrick admitted that talks are still in progress, he added: "Yes. It's kind of been sorted out. We're still talking about it, to be honest, so there's nothing totally confirmed as yet. But it's looking likely, yes."
Carrick has been instrumental towards United's success over the past decade, but his physical condition has restricted the manager from picking him more regularly during the current campaign. Nevertheless, the veteran has always been available in match day squads in the second half of the season, and he may get earn a Premier League start during the final month, where United may have secured their position in the Champions League qualification spots.