Manchester United star Henrikh Mkhitaryan admits that the Red Devils face a 'very difficult period' after Paul Pogba pulled his hamstring in the Champions League opener against Basel. The France international was forced off the pitch in the first-half of the 3-0 victory over the Swiss champions, and initial reports have suggested that the midfield could be out for up to 12 weeks.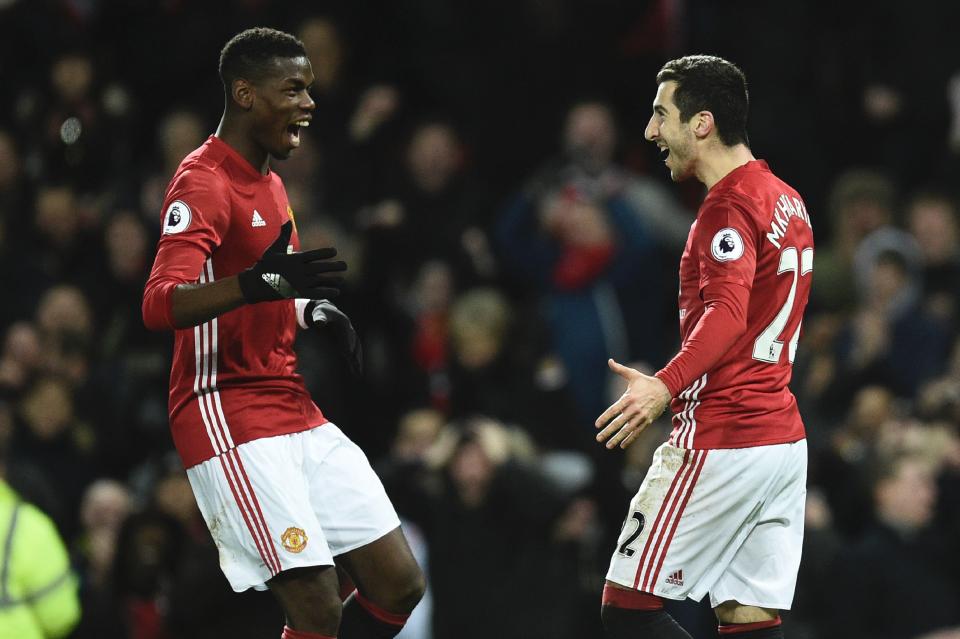 While Jose Mourinho has played down the reports, Mkhitaryan believes the club will face a tough period without their leading midfielder, but he is confident that the manager will guide them through any struggles, he told SFR Sport: "It's hard, because he's a top player for us. It's going to be very difficult, but the coach knows how to make up for that. We are going to help him come back stronger." The news has had an effect on Manchester United's title hopes, with online-betting.org reporting that their odds have difted back, making Manchester City the clear favourites.
The Red Devils continued their strong start to the Premier League campaign with their third 4-0 win of the season against Everton, who could not find a way past David de Gea. As a result, the Red Devils have moved into second place with 13 points, and they have an identical record with leaders Manchester City, who are only ahead on alphabetical order.
Despite the absence of Pogba, United look solid at the heart of the midfield with Marouane Fellaini filling up the Frenchman's void. Ander Herrera would have been the first choice to play ahead of Fellaini on any other day, but the Belgian's stellar performance against Basel proved sufficient to move him in front in the pecking order.
Manchester United have a League Cup game against Burton Albion in midweek, and Jose Mourinho could rotate his squad heavily with the likes of Herrera and Michael Carrick likely to get the nod in central midfield. Meanwhile, they could also be starts for attacking duo Anthony Martial and Jesse Lingard, who have been regulars on the substitutes' bench.
Manchester United have had a positive start to their 2017/18 campaign – even though they have the extra burden of Champions League football (and the travel across the continent that being in the competition brings) they have for the most part managed to keep their energy levels up. In part this is helped by Mourinho's clever rotation of the squad, but it's also helped by the fact that the team defend so compactly, minimizing the amount of running they are forced to do in each 90 minute session.