Manchester United boss Jose Mourinho have moved up a notch after they secured a 2-0 win over Leicester City in Saturday's late kick-off at Old Trafford.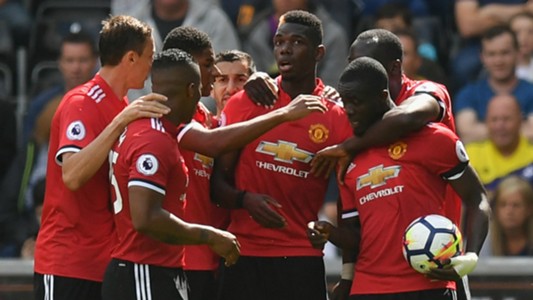 The Red Devils looked frustrated for much of the game before substitutes Marcus Rashford and Marcus Fellaini got on the scoresheet.
The Red Devils had the vast share of possession during the first half of the encounter while having a Juan Mata goal chalked off for being offside. This was followed by further frustration in the second period as a poorly take penalty from Romelu Lukaku was saved by Kasper Schmeichel, who looked in sublime form on the day.
Eventually, United pulled out their options from the bench with Rashford scoring within five minutes of his entry via a corner whilst Marouane Fellaini used his body to good effect to score the second goal following a brilliant assist from another substitute Jesse Lingard.
Following the game, Mourinho said: "There is a difference in the quality of our football. The team is playing very well – they are very confident and are playing great football. I like my team very much. Three matches and nine point is nothing new for us, because last season it was three matches and nine points." Continue reading →