Manchester United continues to disappoint their fans after struggling just to snatch a draw against West Bromwich Albion in their latest Premier League match which reached its end with a final score of 2-2.
Having struggled so much in these past few years, it comes as no surprise to why Manchester United is always being linked with a number of players that they could sign and hopefully help the Premier League club in their recent disastrous seasons.
One of the latest players that were linked with Manchester United was Barcelona's Gerard Pique but the Spanish defender has revealed that all of those reports and rumors aren't true and it won't happen as he is planning on retiring with Barcelona. These rumours were linking Pique with a return to Old Trafford but it does not look like it will happen – there is just a 15% chance of that taking place.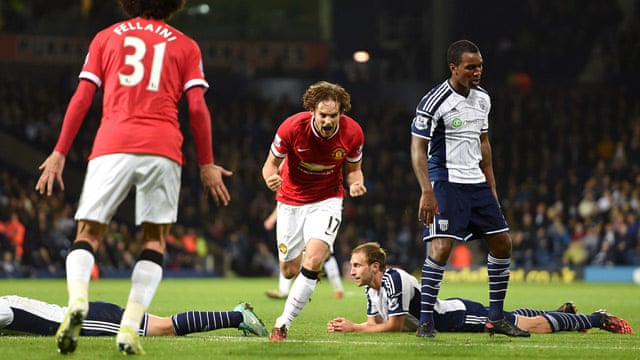 Radamel Falcao is a player that has an uncertain future at Old Trafford as he was signed on a loan deal to Manchester United but the Colombian forward hasn't exactly been going through an impressive start of season in his new club.
The Colombian forward has been featured in 5 Premier League matches for Manchester United and only scored 1 goal so far, it's not a very mind-blowing statistic but despite this slow start of season with his temporarily new club, Falcao stated that he would like to remain at Old Trafford on a permanent basis instead of his current loan deal.
"Me and my family are happy here, and we would like to stay for many years at Manchester United. Falcao told the media.
Louis van Gaal already has a vast amount of attacking players at his disposal which includes: Juan Mata, Wayne Rooney, Robin van Persie, Angel Di Maria, Adnan Januzaj and a few other players in the midfield which are generally helping out in the goal-scoring process of Manchester United.
Having so many attacking players at his disposal and after having such a slow start with Manchester United it remains unsure as if Louis van Gaal is interested in signing Radamel Falcao on a permanent deal.